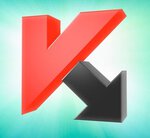 In May-June 2012 the experts at the independent test lab AV-Test held the latest series of tests for corporate and consumer security solutions. During testing Kaspersky Endpoint Security 8 for Windows detected all malware samples and successfully treated an infected system, placing it ahead of all the other corporate solutions. The results in the consumer solution category also saw Kaspersky Internet Security 2012 rank among the best.
Testing by AV-Test.org assesses how effectively security solutions neutralize specific types of threats and how well they repair an infected system. Kaspersky Endpoint Security 8 for Windows detected 100% of the malicious objects, including very recent samples detected no earlier than 2-3 months before the test. In the remediation test, Kaspersky Lab's corporate security solution successfully detected and removed all the active malicious objects from the infected system. Kaspersky Endpoint Security 8 also deleted all the malware components in full and restored system settings in 98% of cases – the overall average for the test was 73%.
The consumer product Kaspersky Internet Security 2012 also turned in an impressive performance, matching the results of Kaspersky Lab's corporate solution. 100% of the malicious programs were detected, while the company's flagship home user solution successfully detected and deactivated all the malware in the infected system repair test.
Overall, Kaspersky Endpoint Security 8 for Windows achieved a total combined score of 16.5 points out of a possible 18 and secured first place in the corporate solution test category. This impressive result merely confirmed the findings of the previous analysis conducted by AV-Test earlier in the year. Kaspersky Internet Security 2012 also notched up 16.5 points, finishing second in its category.
"We are well aware that to create a high quality product it is necessary not only to ensure the maximum possible level of protection against cyber-threats but also to bear in mind other important details, such as effectively repairing a system that has been infected," said Oleg Ishanov, Head of Malware Research at Kaspersky Lab. "Our specialists know just how important the role of each element is in ensuring comprehensive protection and are constantly working to improve them. As a result, this is the fifth time our product has been ranked number one in AV-Test.org's independent testing."
The full version of the independent testing results for Kaspersky Endpoint Security 8 for Windows is available at AV-Test's official website. The report for Kaspersky Internet Security 2012 is available here.
Source: http://www.kaspersky.com