Aussie PayPal users are being targeted in what is a now-typical pattern of phishing against the global payment service.
The trick is short and to the point: you receive an email "acknowledging" a smaller payment. It's $79 to an eBay advertising service.  Naked Security provides a sample: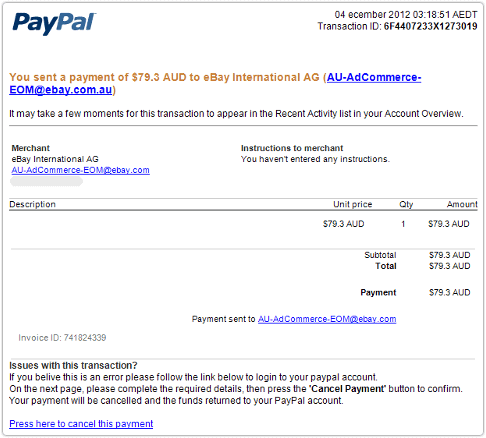 Your instinctive tendency is to dispute the transaction. Indeed, it appears small enough that the PayPal's online dispute resolution may be sufficient.
The e-mail in the example above contains a bogus URL that, when visited is a exact replica of Paypal.com.  Remember you can always be sure that your system is clean with Malwarebytes and making sure that you are at the correct website.