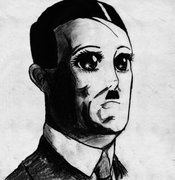 The 15-year-old UG Nazi hacker recognized as Cosmo* or Cosmo the God was condemned in juvenile court on Wednesday in Long Beach, CA.
According to Cosmo, he pleaded guilty to several felonies in substitution for a probation, embracing all the charges brought against him, which included accusations based on credit card fraud, identity theft, bomb threats, and online impersonation.
Spokespersons from both the Long Beach DA and public defenders offices declined to speak to wired.com on the case, given Cosmo's position as a juvenile. Nevertheless, according to Cosmo, the terms of the plea place him on probation until his twenty-first birthday. During that time, he can't use the internet without prior consent from his parole officer. Nor will he be admitted to utilize the Internet in an unattended manner, or for any purposes other than for education. He's required to turn in all of his account logins and passwords.
He must reveal in writing any devices that he has access to that have the potential to connect to a network. He's banned from having contact with any members or associates of UG Nazi or Anonymous, along with a assigned list of additional individuals.
He had to forfeit all the computers and other items seized in the raid on his home. Also, according to Cosmo, violating any of these terms will result in a three-year prison term.