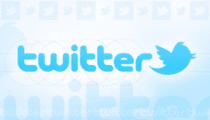 Twitter caved to a court order and handed over the tweets of an Occupy Wall Street protester rather than face a stiff fine, Reuters reported.
Twitter reportedly surrendered to Manhattan Criminal Court Judge Matthew Sciarrino tweets sent out last year by protester Malcolm Harris. Twitter had long resisted a prosecution subpoena demanding the data.
Reuters was first to report on the news.
Harris was arrested during an October Occupy Wall Street protest on the Brooklyn Bridge. He argues that the protesters were led to the bridge by police, so they could be arrested on charges of obstructing traffic. Prosecutors want to use the tweets, which have been removed from his Twitter account, to discount his argument.
Twitter had until today to hand over Harris' tweets. Earlier this week, Judge Sciarrino said that if Twitter didn't surrender the tweets and all user information related to Harris' account, it would be forced to deliver to him its financial statements for the last two quarters. He would have then determined a suitable fine based on that financial data.
For its part, Twitter has argued that the subpoena violated its terms of service and that the company is committed to "defending those rights for our users." The company was joined by the American Civil Liberties Union and the Electronic Frontier Foundation, among other civil liberties organizations, in fighting the subpoena.
Harris' tweets will reportedly remain sealed until an appeal can be heard.
Cross-Posted: http://news.cnet.com