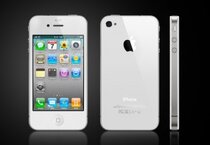 A hacker claiming to be apart of Anonymous takes responsibility for hacking a known app development company in Florida.  The source of the Apple device IDs leaked to the internet by AntiSec last week has been traced to an application developer called Blue Toad.
David Schuetz, a security consultant with Intrepidus Group, described his method for tracking the IDs to Blue Toad in a blog post on Monday.
Schuetz aforementioned he looked for device IDs that made multiple appearances in the database and associated those IDs to the device names that the owners had produced for their devices. Amongst those names, the words Blue Toad and BT appeared four times. More in-depth analysis aided Scheutz trace numerous of the devices to what seemed to be employees of Blue Toad.
In a long post online, the hackers published that they had stolen the information last March, after they breached a laptop belonging to an FBI agent named Cristopher K. Stangl from the Bureau's Regional Cyber Action Team and the New York Federal Bureau of Investigation office's Evidence Response Team.
The hackers said the IDs were stored in a file on Stangl's desktop that was named "NCFTA_iOS_devices_intel.csv."
"The FBI is aware of published reports alleging that an FBI laptop was compromised and private data regarding Apple UDIDs was exposed," the Bureau said in a statement. "At this time there is no evidence indicating that an FBI laptop was compromised or that the FBI either sought or obtained this data."