The Department of Justice declared today that it had seized the domain names of three websites offering pirated Android apps.
With assistance from French and Dutch police, the FBI took over applanet.net, appbucket.net and snappzmarket.com. In their place visitors to the sites now see the familiar Federal Bureau of Investigation seizure banner.
"These thefts cost companies millions of dollars and can even inhibit the development and implementation of new ideas and applications. The FBI, in working with its various corporate and government partners, is not only committed to combating such thefts but is well poised to coordinate with the many jurisdictions that are impacted by such activities."
The popular FBI banner you might have seen put on Megaupload.com.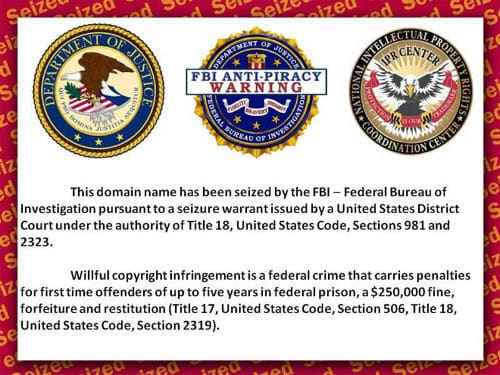 "Cracking down on piracy of copyrighted works – including popular apps – is a top priority of the Criminal Division," Breuer said.
Since 2010 hundreds of domain names have been seized by U.S. authorities as part of "Operation In Our Sites". The majority of these domains offered counterfeit goods and around three dozen were linked to copyright infringements.
Replying to this wave of seizures, last year many BitTorrent sites converted their domain names. The Pirate Bay for instance changed to the .se extension, one less prone to a seizure by U.S. authorities.