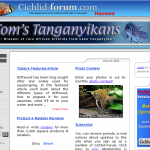 @SirLeakAlot has posted a leak of over 60k accounts from a site Ciclid-forum.com.
@SirLeakAlot posted the leak on AnonPaste, more leaks are surfacing on AnonPaste now because Pastebin is cracking down on personal info and leaks posted on the site.  Pastebin has been removing any posts containing dumps from hacked sites that are trending.
The dump contains username, email address and passwords.  The passwords are in encrypted form(MD5 hash).
Leak statistics: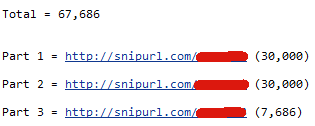 Current database statistics:
AnonPaste message:
                       ---------------------------------- 

                            @SirLeakAlot Presents

                         http://www.cichlid-forum.com

                                 Database Leak

                        Tweets by SirLeakAlot ----------------------------------

| Leaked Data |

I had to split this leak into three parts due to the size of it.

User,Email,Password

Passwords = MD5