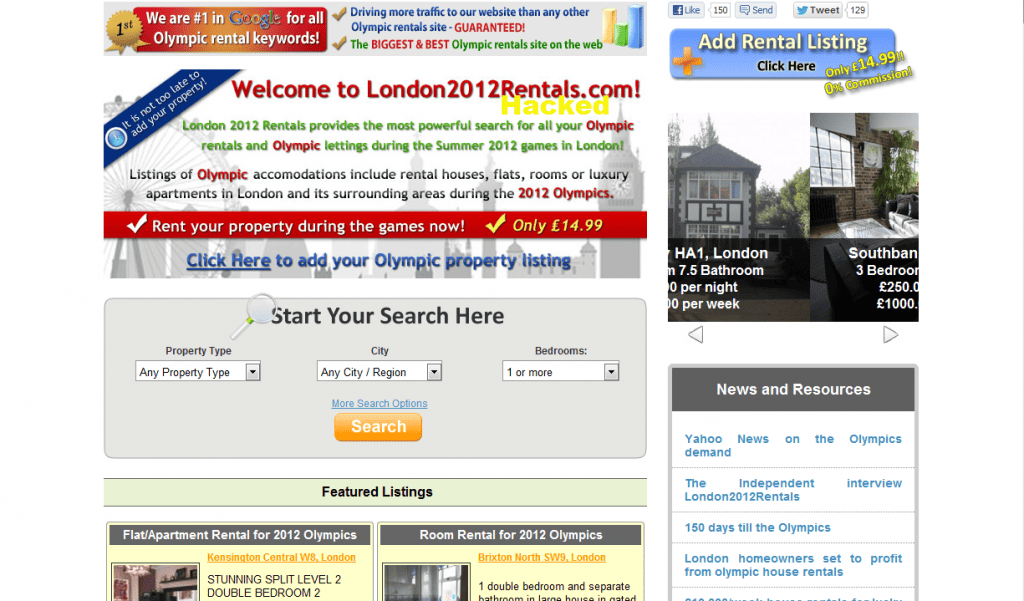 5NiP3R has just exploited  London 2012 Rentals, which claims to be the most powerful search for all your Olympic rentals and Olympic lettings during the Summer 2012 games in London.
The site's Listings of Olympic accommodations include rental houses, flats, rooms or luxury apartments in London and its surrounding areas during the 2012 Olympics.
5NiP3R released the partial database, with everything plain text and dumped on AnonPaste.
Statistics of the hack:
Site: http://www.london2012rentals.com

DataBase: londont7_main
Table: bd2012_users

Date: 21. 07. 2012

Email:[email protected]