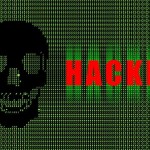 @lulz_much_lulz
has just announced a leak of source code that belongs to a well known cam site.
The website cam4bucks www.cam4bucks.com allows people to sign up and start their own cam shows with the chance of earning money by strangers donating threw the site.
@lulz_much_lulz has announce that a 77mb compressed file that has been uploaded to anonfiles is the source code for the sites system and as well as that they claim that once they hit 1000 twitter followers they will release the complete database which is said to be 1.2gb, which most likely contains many e-mails of individuals that do not want others to know that they are apart of such site.
His twitter announcement:
4CAM hacked and source code Exposed [70MB] #OpPedo => http://t.co/t7QSfyr6 Will release 1.2GB of database when 1000 followers @AnonIRC

— Anonymous – BR (@lulz_much_lulz) July 21, 2012
The leaked source can be found on anonfiles and the uncompressed folder totals over 130mb and contains the whole cms including the php and related files that run the cam4bucks website.