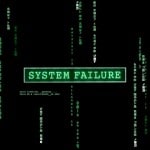 VeriSign, the service that verifies if the site you are on is legit and encrypted has recently admitted  numerous attacks in 2010. VeriSign had not disclosed that they where attacked, when the attacks occurred, they later revealed that they had been hacked in September of 2011.
The SEC papers states that the aggresses against VeriSign's corporal electronic network enabled aggressors to access data "on a minor portion" of the company's computers and servers.
"We have investigated and do not believe these attacks breached the servers that support our Domain Name System ("DNS") network," the papers carries on." Data stored on the compromised corporate systems was ex filtrated.
The Company's data security group was knowledgeable of the aggresses not long after the time of their happening and the group applied remedial steps configured to mitigate the assaults and to detect and foil similar additional attacks. Even so, given the nature of such aggresses, we can't control that our remedial actions will comprise sufficient to foil later attacks or forbid the future loss of information." The company alleged it was unaware of the stolen information being utilized, but added that it could not make certain if it had been.